Senior DevOps Engineer (Cloud Solutions Architect)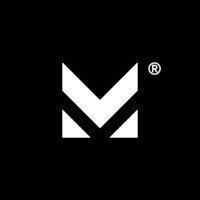 Morning Consult
Software Engineering, IT
Remote
Posted on Monday, January 31, 2022
About Morning Consult:
Morning Consult is a global decision intelligence company changing how modern leaders make smarter, faster, better decisions. The company pairs its proprietary high-frequency data with applied artificial intelligence to better inform decisions on what people think and how they will act.
This role is available in any of our office locations or remote within the United States.
The Role:
Morning Consult is actively looking for a Senior DevOps Engineer to support an exciting digital transformation opportunity involving AWS and best of breed open source technologies. The Senior DevOps engineer would get to work with multiple agile teams on a large scale modernization and transformation initiative.
This role will join our dedicated Cloud Infrastructure Team which focuses on building solutions to manage organization-wide and multi-region visibility, alerting, eventing and core services. As a part of the Cloud Infrastructure Team, you will be managing a large-scale AWS organization with 40+ accounts and greenfielding new technologies into our stack for managing AWS resources at scale. You will be working on a collaborative team where all members share in architectural design and implementation and will be expected to provide technical leadership to team members and stakeholders.