Lead Financial Services Analyst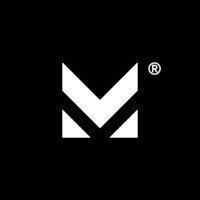 Morning Consult
IT, Accounting & Finance
Remote
Posted on Sunday, April 16, 2023
About Morning Consult:
Morning Consult is a global decision intelligence company changing how modern leaders make smarter, faster, better decisions. The company pairs its proprietary high-frequency data with applied artificial intelligence to better inform decisions on what people think and how they will act.
This role is available in any of our office locations or remote within the United States.
The Role:
Morning Consult is looking for a Lead Financial Services Analyst to join the company's growing Analyst division. In this role, your primary responsibility will be to develop written analyses using Morning Consult's proprietary data to help marketing, communications, insights and strategy professionals in the financial services industry make better business decisions and establish Morning Consult as an industry leader.
This role is part of the Analyst division responsible for powering a new subscription offering that uses Morning Consult's proprietary data to deliver constant content and insight on the most pressing issues and trends facing business, economic and government leaders.
In this role, you will be the go-to financial services industry expert for the company. You will work closely with our sales and client services divisions to advise clients and will have the opportunity to interact with the media and at industry events as a thought leader in the space. Additionally, you will also get the opportunity to partner with our Data Science, Strategy and Product teams to develop new solutions uniquely tailored to retail and e-commerce professionals.
The ideal candidate for this position will have extensive experience managing the development of fast-paced research for senior executives, a deep understanding of the financial services industry as well as of survey research and data and a knack for writing compelling analyses for an elite readership. This role is a unique opportunity to lay the groundwork for a new product line at a rapidly growing company and will get to take advantage of Morning Consult's wealth of existing resources and leading-edge data and technology products.
Key Responsibilities and Essential Functions:
Produce and publish data-driven content and analysis for readers, paying subscribers and clients on deadline
As an expert in the financial services field, partner with Commercial to bring expertise to prospective and current client conversations, helping to strengthen customer relationships
Serve as an external expert for Morning Consult, representing the brand at events and in the media
Independently design surveys with limited to no supervision. Routinely aim to expand MC's trended data assets and ensure forward-looking topical data is on-hand well before an issue breaks
Work with the Analyst team and department head to contribute to content strategy, helping to determine coverage plan and approach for their areas of expertise. Occasionally serve as project lead for longer cross-divisional work
Coach and mentor others within the Analyst team
Desired Skills:
B.A./B.S. degree in a relevant field along with 10 prior years of relevant work experience; OR, M.A./M.S. degree completed in a relevant field with 5-10 years of relevant work experience; or PhD completed in a relevant field with 3-5 years of experience
Demonstrated experience publishing data-focused content for a business or consumer audience
Demonstrated experience or strong familiarity with public opinion data and its relevance in financial services; demonstrated expertise in financial services data more generally
Demonstrated experience supporting client engagements, as well as presenting and speaking at conferences, on panels or with the media
Strong attention to detail and a high degree of decision-making and problem-solving skills
Eagerness to learn and collaborate with others
Poise and gravitas, able to command a room of senior leaders
Ability to work under pressure and in a frequently changing environment
Insatiable curiosity and a drive to be a thought leader in the financial services sector
Note: we view the above section as a guide, not a checklist. We encourage you to apply even if you don't satisfy every single bullet on this list!
We are committed to a work environment that is inclusive to all and free of discrimination. It is our policy to be an equal opportunity employer without regard to race, color, religion, sex, age, national origin, disability, sexual orientation, gender identity or expression, genetic predisposition or carrier status, veteran status, citizenship status or any other factors prohibited by law. Morning Consult will provide reasonable accommodations for qualified individuals.
The expected salary range for this position is $146,300 - $243,400, with a midpoint of $194,900.
In most cases, we target the midpoint of our salary ranges for new hire compensation. This placement is reflective of full proficiency in a role. This role is eligible for an equity grant, which will be discussed in your initial recruiter conversation. Please see an overview of Morning Consult's benefits on our
Career Page
.
COVID-19: Morning Consult's top priority is the health and safety of our employees, their families, and the communities where they live and work. As part of our commitment to health and safety, we require all U.S. employees to be fully vaccinated against COVID-19 and receive their booster shot in accordance with the Centers for Disease Control and Prevention's guidelines. Morning Consult offers a reasonable accommodation process for individuals who are unable to meet our vaccination requirement due to a disability, medical condition, sincerely held religious belief, or other grounds protected by federal, state, or local laws.
#LIRemote