Public Account Executive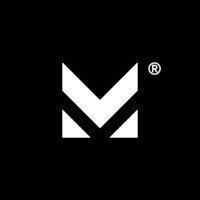 Morning Consult
Sales & Business Development
Washington, DC, USA
Posted on Monday, April 17, 2023
About Morning Consult:
Morning Consult is a global decision intelligence company changing how modern leaders make smarter, faster, better decisions. The company pairs its proprietary high-frequency data with applied artificial intelligence to better inform decisions on what people think and how they will act.
This role is available in any of our office locations or remote within the United States.
Morning Consult is looking to add an ambitious, entrepreneurial Public Account Executive who will continue accelerating our high-velocity bookings growth by attracting new logo public sector clients and overachieving on growth quota. This role requires the drive and intellectual curiosity to apply our cutting edge market research and SaaS products to a range of industries and enterprise use cases.
Success in this role requires taking ownership of the sales pipeline and process, from prospecting new leads, scheduling sales intros, leading pitch meetings, and running innovative demos of our world-class Brand Intelligence platform.
As part of our Business Development team, we provide product and sales onboarding support to advance quickly in territory, and lead sales opportunities with Heads of Brand, Marketing, and C-suite executives at leading companies.
Key Responsibilities and Essential Functions:
Achieve growth targets by selling Morning Consult SaaS and custom research solutions to enterprise companies
Research, develop, and manage new sales introductions through outbound outreach and inbound requests
Leverage MC sales materials to advance sales cycles and create winning proposals to demonstrate value of platform and market research solutions
Responsible for constant updates to Salesforce forecasting, financial stewardship and keeping up to date on MC selling rules
Collaborate with Manager and Sales support teams to drive urgency and secure commercial outcomes on leading opportunities
Continuously improve through feedback
Desired Skills:
4+ years experience leading sales cycles at SaaS, data, or market research firm; previous experience as BDR or SDR preferred
Proven track record of professional success and consistent quota attainment
Intellectual curiosity; ability to synthesize data and articulate insights based on audience
Knowledge and interest in marketing, communications, data, brand, or public affairs
Excellent verbal and written communication skills
BS/BA or equivalent
Note: we view the above section as a guide, not a checklist. We encourage you to apply even if you don't satisfy every single bullet on this list!
We are committed to a work environment that is inclusive to all and free of discrimination. It is our policy to be an equal opportunity employer without regard to race, color, religion, sex, age, national origin, disability, sexual orientation, gender identity or expression, genetic predisposition or carrier status, veteran status, citizenship status or any other factors prohibited by law. Morning Consult will provide reasonable accommodations for qualified individuals.
The expected salary range for this position is $93,300 - $150,100, with a midpoint of $121,700.
In most cases, we target the midpoint of our salary ranges for new hire compensation. This placement is reflective of full proficiency in a role. This role is eligible for additional variable compensation and an equity grant, which will be discussed in your initial recruiter conversation. Please see an overview of Morning Consult's benefits on our Career Page.
COVID-19: Morning Consult's top priority is the health and safety of our employees, their families, and the communities where they live and work. As part of our commitment to health and safety, we require all U.S. employees to be fully vaccinated against COVID-19 and receive their booster shot in accordance with the Centers for Disease Control and Prevention's guidelines. Morning Consult offers a reasonable accommodation process for individuals who are unable to meet our vaccination requirement due to a disability, medical condition, sincerely held religious belief, or other grounds protected by federal, state, or local laws.
#LIRemote