Head of Advertising Sales & Events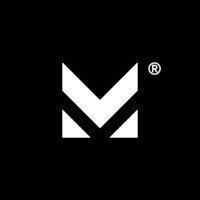 Morning Consult
Administration, Marketing & Communications, Sales & Business Development
Washington, DC, USA
Posted on Thursday, May 4, 2023
About Morning Consult:
Morning Consult is a global decision intelligence company changing how modern leaders make smarter, faster, better decisions. The company pairs its proprietary high-frequency data with applied artificial intelligence to better inform decisions on what people think and how they will act.
This role is available in our Washington, DC or New York, NY offices.
Morning Consult is seeking a highly motivated and entrepreneurial Head of Advertising and Events to build out the company's advertising and events business. In this role, you will be responsible for growing our advertising revenue for our media and events products. This is a new role in the organization and will require a startup mentality. We are looking for someone who has the grit to build from scratch but the experience to know where to go.
In the early days of the role, you will work with multiple leaders across the organization, identifying strategic ways to monetize content and event assets from a strong brand. Your team will be small in the beginning but can grow over time depending on success in the role.
This is an exciting opportunity for the right candidate who wants to build a business line from the ground-up. If you are scrappy and entrepreneurial, this role offers something most advertising roles cannot today: The ability to grow a new product and make a significant impact on a business.
The Content Team at Morning Consult:
Consumer, economic and geopolitical trends are changing at an unprecedented pace. Morning Consult's Content team delivers smart, unique, efficient news, analysis and data that helps readers keep up with those trends and, most importantly, gives them the insight they need to make better decisions about the future of their business.
What You'll Be Working On:
Develop and execute advertising and event strategies that drive revenue growth for our media and events products, including digital and live events, email newsletters and custom content
Work with the Chief Growth Officer, Sales and Content teams to identify new revenue opportunities and develop innovative advertising and event solutions for our clients
Collaborate with the Audience Development and Content team to ensure that our media and events products are aligned with our clients' goals and objectives
Develop and maintain relationships with key clients and partners, including corporate advertisers, agencies and industry associations
Oversee the planning and execution of sponsor and subscriber events, ensuring that they are delivered to the highest quality and within budget
Monitor and analyze market trends, competitor activities and customer feedback to inform advertising and event strategy and identify opportunities for growth and improvement
Manage a small team of advertising sales and events professionals, providing leadership, coaching and guidance
About You and What You've Done:
Bachelor's degree in marketing, advertising or a related field; MBA preferred
At least 10 years of experience in advertising and event management at a media company, preferably in B2B or political/policy media
Strong leadership skills, with the ability to motivate and inspire a team of professionals
Excellent communication skills, both verbal and written, with the ability to articulate complex ideas and negotiate effectively with clients and partners
Strong analytical skills, with the ability to use data to inform decision-making
Knowledge of industry trends and best practices in advertising and event management, including digital marketing, event production and audience development
Ability to work in a fast-paced, dynamic environment and adapt quickly to changing priorities
Passion for delivering exceptional customer experiences, and a willingness to go above and beyond to exceed client expectations
Willing to take feedback, learn and grow; an ethos of continuous self-improvement
Note: We view the above section as a guide, not a checklist. Research shows that underrepresented/marginalized groups are less likely to apply for a job if they feel that they don't meet 100% of the qualifications. We welcome diverse and non-traditional backgrounds and encourage you to apply even if you don't satisfy every single bullet on this list! It's expected that you'll learn and grow throughout your time at Morning Consult, so if you're open to building new skills, we'd love to hear from you.
The expected salary range for this position is $146,300 - $243,400, with a midpoint of $194,900.
In most cases, we target the midpoint of our salary ranges for new hire compensation. This placement is reflective of full proficiency in a role. This role is eligible for an equity grant, which will be discussed in your initial recruiter conversation. Please see an overview of Morning Consult's benefits on our
Career Page
.
We are committed to a work environment that is inclusive to all and free of discrimination. It is our policy to be an equal opportunity employer without regard to race, color, religion, sex, age, national origin, disability, sexual orientation, gender identity or expression, genetic predisposition or carrier status, veteran status, citizenship status or any other factors prohibited by law. Morning Consult will provide reasonable accommodations for qualified individuals.
COVID-19: Morning Consult's top priority is the health and safety of our employees, their families, and the communities where they live and work. As part of our commitment to health and safety, we require all U.S. employees to be fully vaccinated against COVID-19. Morning Consult offers a reasonable accommodation process for individuals who are unable to meet our vaccination requirement due to a disability, medical condition, sincerely held religious belief, or other grounds protected by federal, state, or local laws.
#LIRemote