Counsel, Privacy & Compliance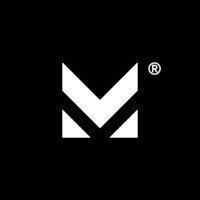 Morning Consult
Legal
Remote
Posted on Monday, May 22, 2023
About Morning Consult:
Morning Consult is a global decision intelligence company changing how modern leaders make smarter, faster, better decisions. The company pairs its proprietary high-frequency data with applied artificial intelligence to better inform decisions on what people think and how they will act.
This role is available in any of our office locations or remote within the United States.
The Role:
Morning Consult is looking for an entrepreneurial, business-oriented lawyer to support its Operations team as well as cross-functional teams across the company. The Counsel, Privacy & Compliance will be primarily responsible for providing legal counsel on a wide spectrum of issues in the rapidly evolving data privacy and compliance arenas.
In this role, you will demonstrate an entrepreneurial ethos toward issue spotting and problem solving, with a keen eye toward constantly improving internal processes, compliance practices, policies and documentation. Specifically, you will provide legal counsel and support pertaining to the company's compliance with domestic (federal, state and local) and foreign laws—as well as applicable industry standards—in various fields, including but not limited to privacy, information security/governance, and website/software accessibility.
As a member of our dynamic Legal team, you will experience the legal and operational ins-and-outs that affect a high-growth company. In addition, you are excited to partner with other members of the Legal team—and stakeholders across the company—to ensure privacy and compliance matters are top of mind as the company manages strategic growth and policy decision-making in tandem with product development, design and deployment initiatives.
The Legal Team at Morning Consult:
The Legal team is part of the Operations Division at Morning Consult. We help cross-functional partners across the organization realize their strategic business objectives by providing insightful, pragmatic and actionable legal counsel.
What You'll Be Working On:
Serve as the company's in-house data privacy and corporate compliance expert with day-to-day responsibility for anticipating, identifying, mitigating and addressing risks and issues pertaining to the same
Advise Legal team personnel and stakeholders across the company on applicable domestic and international laws and standards pertaining to legal compliance generally, including but not limited to regulatory regimes and compliance standards applicable to information security and governance, data privacy, anti-corruption/ethics, consumer protection, competition, website and software accessibility, and payment processing
Serve as the key privacy advisor on large and small business transactions, including both customer and vendor software and services sales
Keep abreast of new and evolving privacy and legal compliance regimes on a global basis, and provide regular updates and training modules to company stakeholders regarding changes, trends, risk areas and best practices applicable thereto
Manage the development and maintenance of Morning Consult's corporate compliance programs, including but not limited to those pertaining to data privacy and governance, confidentiality, and conflicts of interest, and deliver training and guidelines to aid stakeholders in (i) complying with applicable laws/standards and contractual obligations and (ii) addressing issues as they emerge in the development of products and services
Manage the company's global data privacy and compliance infrastructure, including the (i) review and processing of data subject requests under GDPR, UK GDPR, CCPA/CPRA and other applicable domestic and international privacy laws and (ii) audit of applicable policies, processes and programs on a periodic basis
Collaborate with Security team personnel and Legal team stakeholders, including Legal Operations, to address and manage issues arising at the intersection of information security, privacy and corporate compliance
Support the company's vendor risk management efforts and related data privacy assessment activities
Review and consult on compliance matters arising in connection with the company's commercial agreements
Responsible for managing attorneys and work product in the Privacy & Compliance vertical
Manage applicable outside counsel engagements
Develop and enhance scalable compliance procedures with People, Talent, Security and Operations personnel
Assist with the execution of significant ad hoc projects as they arise, including the execution of legal research and preparation of relevant written/oral deliverables to Legal and other cross-functional stakeholders
Ensure the company conducts its business according to applicable domestic and foreign laws
Perform such other tasks and duties as may be required or assigned from time to time in the company's discretion
About You and What You've Done:
J.D. with excellent academic credentials and a state bar member in good standing
At least seven to ten years of corporate legal practice with direct experience providing substantive privacy and corporate compliance advice in an in-house or law firm setting (with progressively increasing subject matter management experience)
CIPP/US certification; CIPM and other similar certifications are desirable
Excellent writing and oral communication skills (experience drafting complex legal agreements is highly valued)
Ability to handle multiple projects, competing deadlines, and shifting priorities with poise and minimal supervision
Comfort working across all departments and job levels
Specific, demonstrable experience assessing and implementing enterprise information security and governance frameworks, including implementation of controls and information security management systems under SOC 2 and ISO 27001/2, respectively, and involvement with relevant audits
Specific, demonstrable experience managing ethical wall and other conflict of interest policies
Ability to work independently while exercising appropriate judgment in determining when and what to communicate to superiors and appropriate cross-functional stakeholders
Ability to take a stand on critical issues while maintaining the respect of, and influence among, key business partners
Comfort with the 'disagree and commit' principle
A collaborative, team-oriented disposition alongside an ability to recognize and navigate political dynamics—internal and external—while remaining apolitical in carrying out job responsibilities
Extremely practical and business-oriented approach to legal issues and problem solving
Experience managing and supporting the professional development of one or more junior associates is preferred
Must exhibit intellectual curiosity and attend aggressively to details
Willing to take feedback, learn and grow; an ethos of continuous self-improvement
Note: We view the above section as a guide, not a checklist. Research shows that underrepresented/marginalized groups are less likely to apply for a job if they feel that they don't meet 100% of the qualifications. We welcome diverse and non-traditional backgrounds and encourage you to apply even if you don't satisfy every single bullet on this list! It's expected that you'll learn and grow throughout your time at Morning Consult, so if you're open to building new skills, we'd love to hear from you.
The expected salary range for this position is $146,300 - $243,400, with a midpoint of $194,900.
In most cases, we target the midpoint of our salary ranges for new hire compensation. This placement is reflective of full proficiency in a role. This role is eligible for an equity grant, which will be discussed in your initial recruiter conversation. Please see an overview of Morning Consult's benefits on our
Career Page
.
We are committed to a work environment that is inclusive to all and free of discrimination. It is our policy to be an equal opportunity employer without regard to race, color, religion, sex, age, national origin, disability, sexual orientation, gender identity or expression, genetic predisposition or carrier status, veteran status, citizenship status or any other factors prohibited by law. Morning Consult will provide reasonable accommodations for qualified individuals.
#LIRemote