Product Manager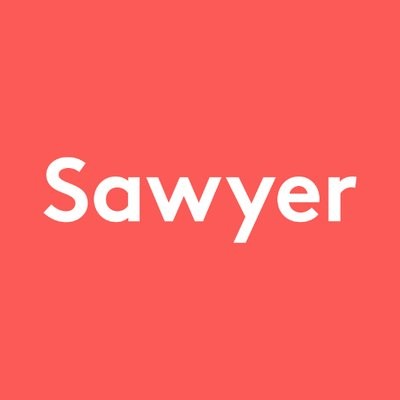 Sawyer
Product
Remote · United States
Posted on Wednesday, April 19, 2023
About Sawyer
Sawyer (hisawyer.com) is building technology to connect parents to providers of enriching activities for kids. We serve the massive and highly fragmented industry of after school activities, camps and early childhood enrichment classes. With over $50B spent annually in this industry, we are making it easy and delightful for businesses to operate and parents to discover and book these classes. We are a 40 person organization of innovative and mission-driven individuals. We are fully remote and distributed across the US.
Job Description
Sawyer, the technology platform connecting children with outside the classroom educational enrichment activities, is searching for a Product Manager to grow and evolve the ecosystem. You'll join an innovative, mission-driven organization and work hand in hand with our engineering, design, and data teams to enhance our market-defining products, which include Sawyer's Marketplace (B2C eCommerce marketplace) and Sawyer for Business (B2B SaaS Product).
A successful candidate will be highly analytical, collaborative, able to work extremely effectively in a matrix organization while wearing multiple hats, be comfortable working autonomously, and adept at synthesizing data and research to support the delivery of products and experiences. This is a unique opportunity to see the inner workings of a startup. This position reports to the Director of Product.
Core Responsibilities
Has a deep understanding of product objectives and priorities and translates product concepts into user stories, epics, and other appropriate product deliverables.
Helps teams and leaders understand and make choices about product and project scope, priorities, MVP, delivery dates.
Drives the entire product lifecycle of the product - from conception, requirements gathering; design, development, and testing all the way through launch.
Runs meetings; creates and maintains timelines; and keeps large, diverse groups informed of the progress and obstacles.
Works with engineers to develop detailed and creative solutions to complex problems, while keeping a watchful eye on timelines and costs.
Clarifies and drives project commitments as well as establish and maintain clear chains of accountability.
Manages multiple competing cross-functional projects/programs simultaneously.
Builds presentations and provides recommendations to partners and leaders based on data and insights.
Lives and breathes our products and is a constant champion; advocates to make it even better.
Gathers qualitative product information by conducting product interviews, usability sessions, product surveys…etc.
About You
5+ years of prior product management experience (background working in eCommerce, Marketplaces and/or SaaS products preferred)
Has been responsible for ROI of a ecommerce checkout funnel- understands how to work to increase CVR on an ecommerce site
Considers yourself curious, seeks to understand when faced with uncertainty and the unknown…. Always trying to learn the why behind how things work
Exceptional verbal and written communication skills, with an ability to communicate and influence decision making with all levels in the organization (business, executive, technical)
Experience working with stakeholders across many functions
Demonstrable teamwork skills and resourcefulness
Flexibility and proficiency in managing ambiguity and leading teams through changes strategic direction and/or priorities even in the face of ambiguity and imperfect knowledge (avoid "analysis paralysis")
Strong sense of ownership, urgency, drive, and influence
Experience with Agile software development methodologies and practices
Ability to distill research and data to identify business opportunities and develop corresponding business cases
Ability to think strategically and drive ideas into action, with a positive outlook and willingness to take personal initiative
Experience with product/project management software (such as JIRA) and site/data analytics software (Google Analytics, SQL, Metabase, SEM Rush).
Our Values:
At Sawyer, we have six core values that define how we do what we do. We are looking for individuals who really feel they can relate to these values and want to work inside an organization that celebrates these truths!
Embrace Yes Always: Endless problems offer endless opportunities for solutions – and the hardest problems to solve are some of the most important. We approach every problem with the mindset that it can be solved, and that by doing so, we will grow as a collective.
Lean into Curiosity: Our business, brand and people are living entities – to thrive, we must adapt and evolve. We passionately follow our personal and collective curiosities because they are key to our evolution.
Celebrate and Foster Individuality: Our mission is stronger when we celebrate different perspectives and embrace every person's uniqueness to create an equitable environment and product for all. Authenticity, trust, and kindness are at the forefront of how we work together as a team to foster safety, inclusiveness, and diversity.
Build Relationships to build great things: We treat everyone we engage with as our neighbors, because we can accomplish more as a community than we ever could alone. We believe meaningful work requires deep collaboration between ourselves and our partners.
Seek Simplicity: We strive to delight our customers through simple, frictionless experiences every time they interact with us. This drives us to think outside the box, to bring order to chaos, and to always look for a better way.
Solve for tomorrow: We all have a responsibility to work toward a better future – for ourselves, our communities, and our children. Everything we build, do and say is aligned with our mission and the firm belief in the importance of our work.
What We Offer:
Competitive Salary: At Sawyer we believe that offering a fair and competitive salary is a key component of treating our staff the right way. We aim to be competitive in the market and allow you to feel free to do the best work of your life.

Equity: As a member of our team you will be rewarded ownership in the company. As you are building and contributing to the future of the business we believe you should have a stake in the game!

Full Benefits (Medical, Dental, Vision, 401(k), Commuter): Pretty self explanatory these days but we offer a way for you to contribute to your own or your family health and wellness by working with some excellent health care partners and saving accounts.

Flexible PTO: A key benefit we offer at Sawyer is the ability to take the time you need to find joy in your own life. Be it traveling or wellness days or a chance to reconnect with those you love, we respect your time and understand the need to disconnect from work.

Paid Parental Leave (12 Weeks Mat + Pat Leave): The birth of a child is a celebration! But it comes with lots of responsibilities as a new caregiver. Please take time to be with your family and support those around you who need you most of all!
Sawyer is committed to equality of opportunity in employment. It has been and will continue to be the policy of Sawyer to provide full and equal employment opportunities to all employees and candidates for employment without regard to race, color, religion, national or ethnic origin, veteran status, age, sexual orientation, gender identity, or physical or mental disability. This policy applies to all terms, conditions, and privileges of employment, such as those pertaining to training, transfer, promotion, compensation and recreational programs